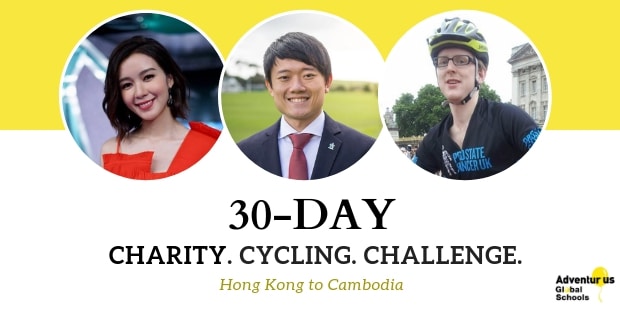 To raise vital funding, AGS directors – Louisa, Danny & Laurence will cycle from Hong Kong to Cambodia in January 2019!
This challenge is to cycle 2510KM in 30 DAYS across:
China
Vietnam
Laos
Thailand
Cambodia
They are very excited and motivated for this challenge and ready to face the fear of pedalling a heavily loaded bike for a month in the heat!
Our target for the whole project is to raise HKD $3 million, including $1.5 million from offline platforms & $1.5 million from GoGetFunding. If you believe in the POWER of EDUCATION to help end poverty and want to make a difference today, please support us!